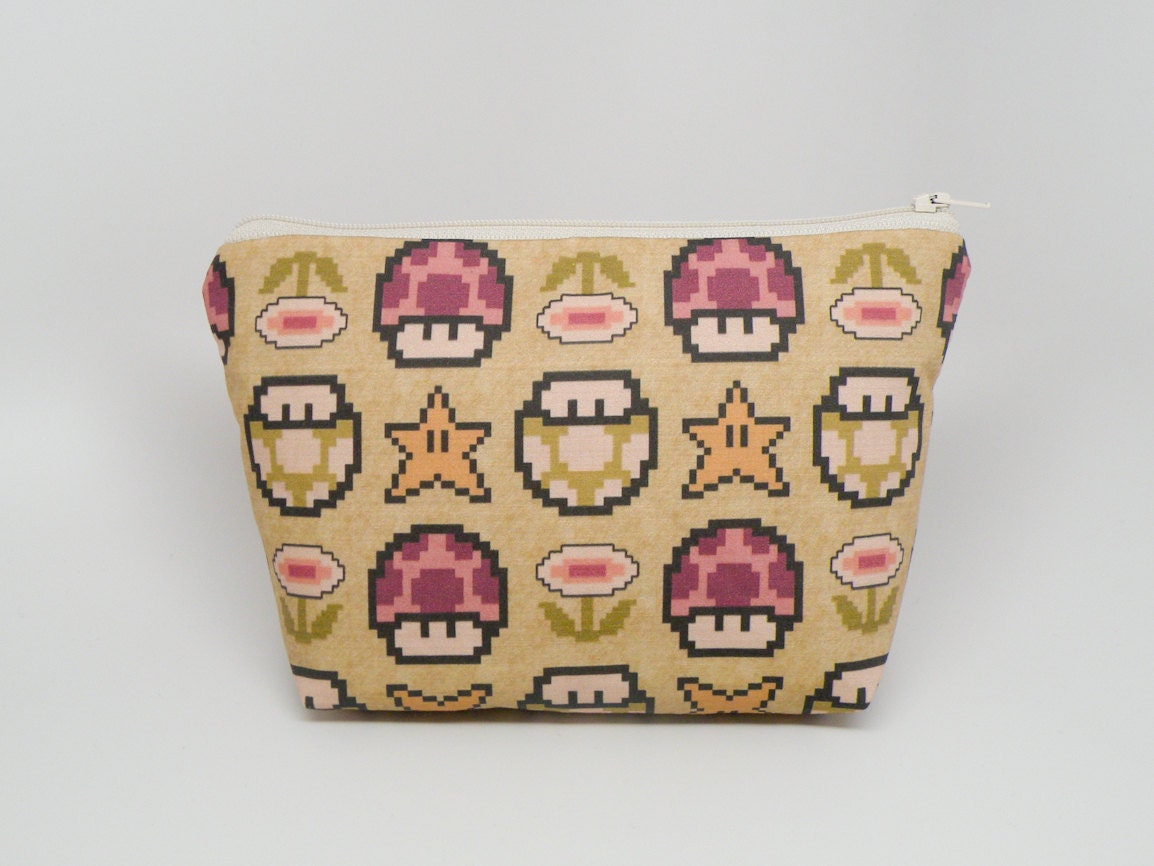 162PENS creates all kinds of beautiful clutches like these. (video game & non-video game inspired.)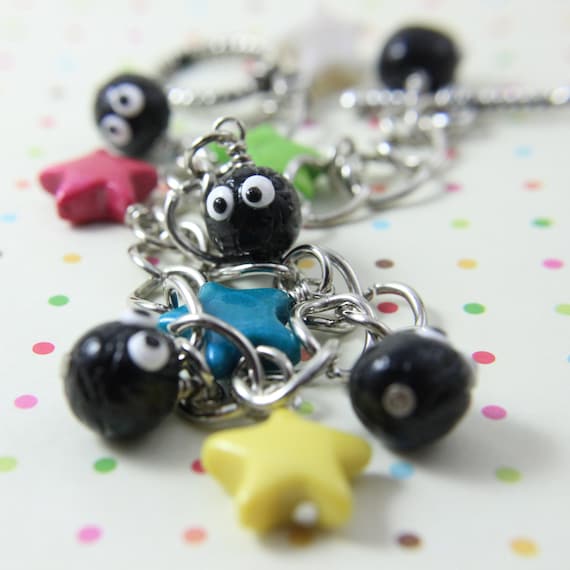 Cute charm bracelet inspired by Hayao Miyazaki's Spirited Away. Find it here and more creations by
TrenoNights
.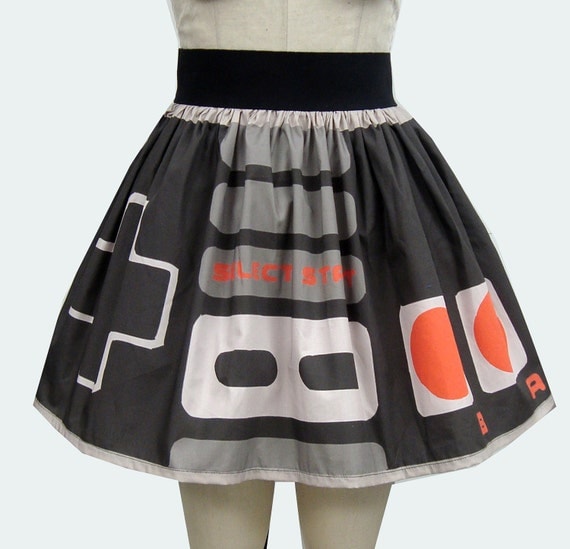 Amazing retro style Nintendo apron.
GoFollowRabbits
has other amazing items for sale at here etsy page.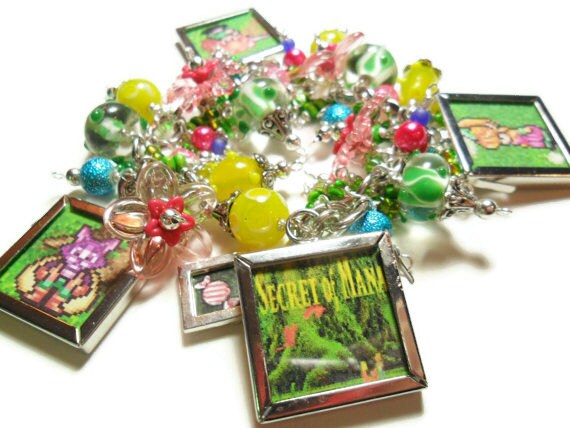 I know I have two charm bracelets on here, but I could not pass up
ReturnersHideout's
awesome Secret of Mana inspired bracelet. This is a game from my childhood and brings back many memories of lounging around with my brothers and friends playing this fun RPG.